Affiliate Guide
Quick Dashboard Guide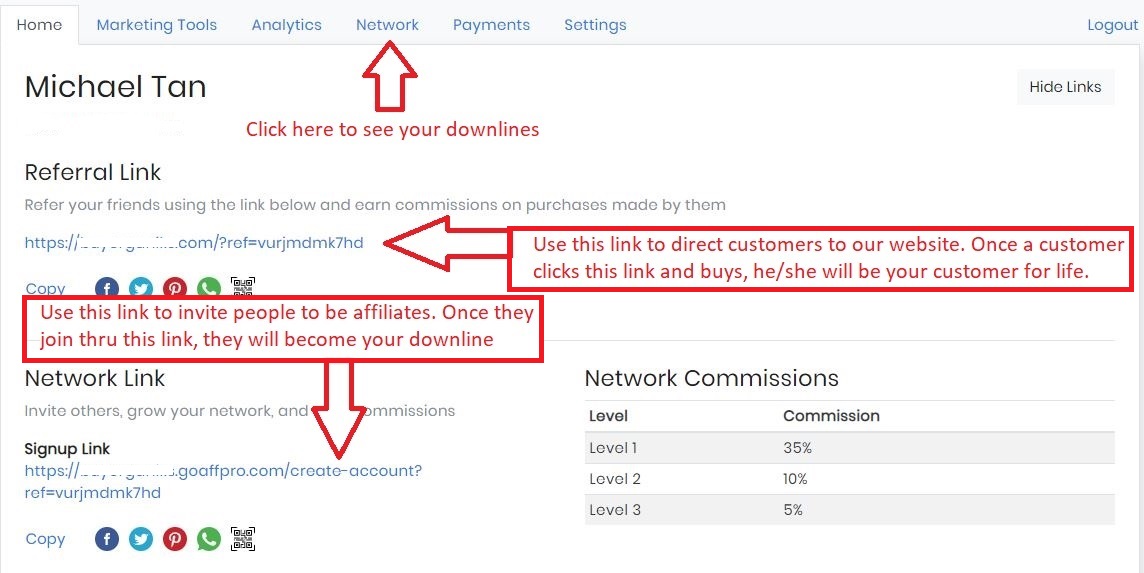 Welcome Affiliate Partners!
With a growing affiliate family, we'd like to introduce some house rules and standard operating procedures.
10% commissions for all referrals, payable once customer has paid and item has been shipped.

Payouts are done every end of the month for affiliates with at least Php1,000 in commissions or upon request.

Affiliates are not allowed to provide discounts or promise any special arrangements to customers unless approved by Busy Bee's management.

You may use any picture or information from the website so long as no alterations are done to the picture and/or information.

You are allowed post our products in your social media or other online and offline platforms. You are however, not allowed to create your own Busy Bee's Coffee social media account.

Affiliates will not be able to earn commissions from their own purchases or if the customer is also an affiliate .

False marketing and/or unfavorable actions from a partner affiliate are bannable offenses.
Best Regards,
Mike Tan
Co-Founder